Custom Pet Memory Box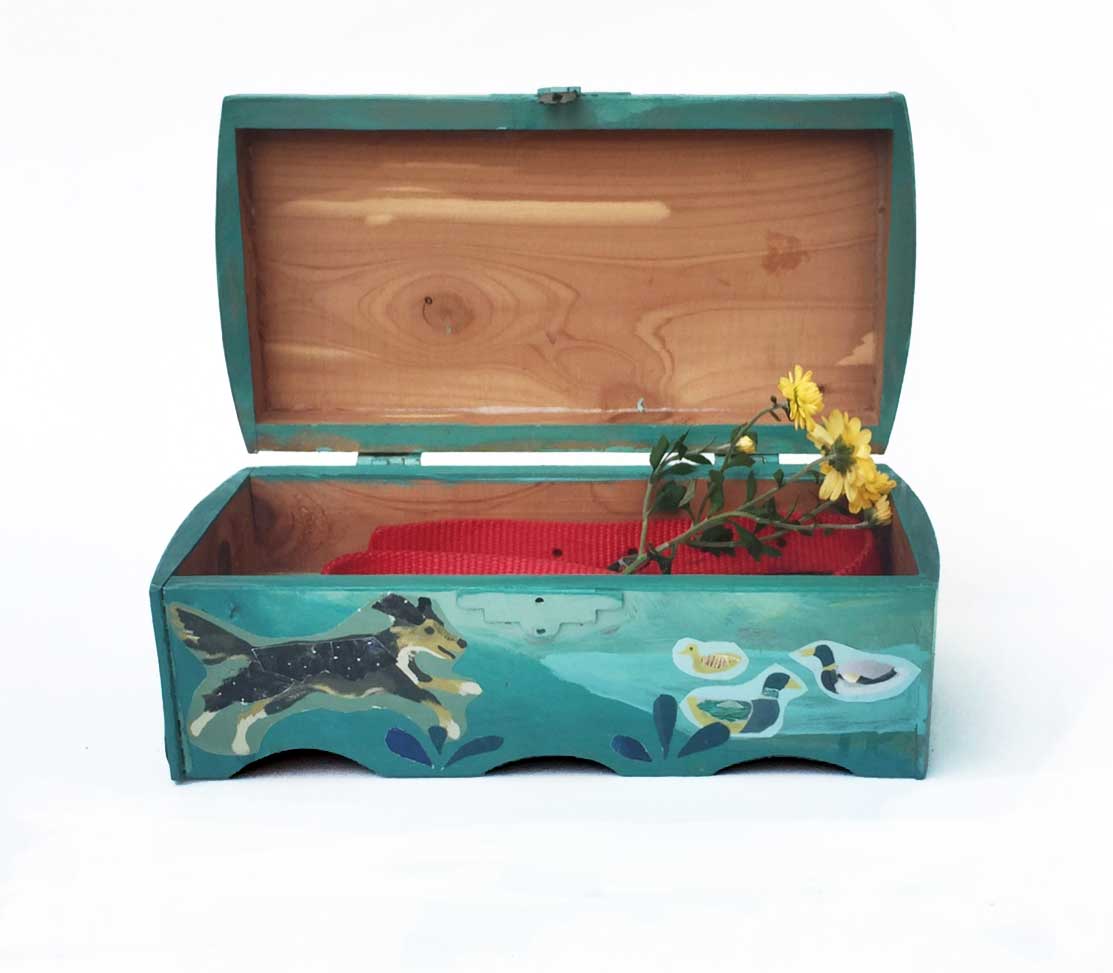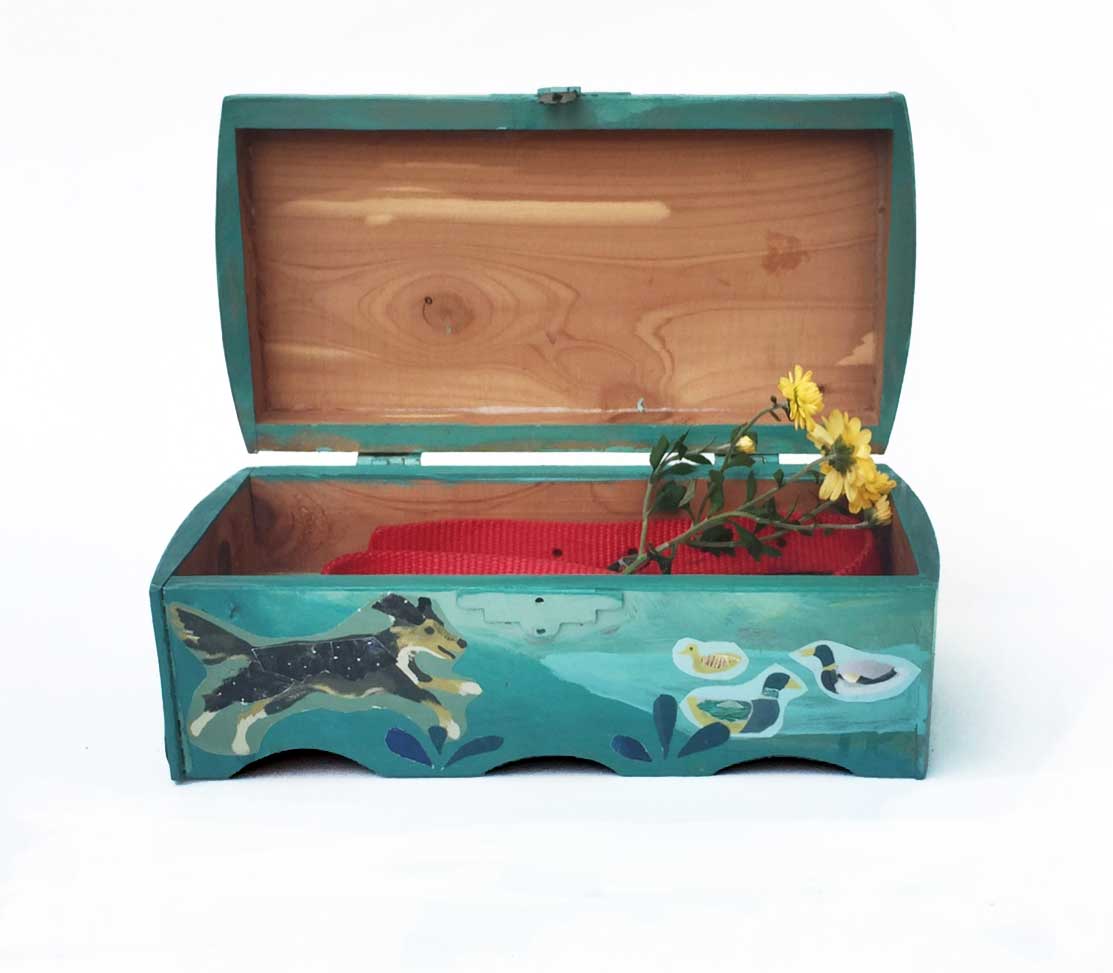 Custom Pet Memory Box
Do you have a collar or special toy from a lost pet tucked away because you can't bare to part with the sweet reminder? Whether fancy or simple, these everyday tokens reflect the deep bond between us and our beloved pets.
After finding my dear dog, Addy's, red nylon collar beneath a pile of loose change and old documents, I knew that I was ready to make space for her again. The box needed to be a colorful and cheerful homage to my first "baby." It needed to be beautiful. It needed to tell her story. It needed to be as one of a kind as she was.
I worked hard to get it just right and worthy of Addy's memory. And now I am honored to offer the same thing for your baby's special collar or toy.
Custom Collar or Toy Box:
One of a kind wooden boxes hand-picked by me at local flea markets and vintage fairs. Each special box is painted in your color scheme and decorated with a paper portrait of your fur-baby on the lid. The top four corners are illustrated with symbols from your pet's unique story, while the inside is painted a solid black to showcase the collar or toy. Materials: acrylic paint and paper, then varnished with a clear sealant.
How It's Done: I know how devastating a pet's passing can be, and it is my honor to be trusted with such an important piece of your story. I will work with you via email or phone to learn what made your pet special and the stories that meant the most to you so that I can create the perfect homage to your pet.
Here is what I will need to begin:
1. A clear photograph of your pet so that I can accurately illustrate his or her features and personality. The portrait will be created digitally, printed on archival paper, then carefully affixed to the box's lid and coated with a clear varnish for durability.
2. Size of your keepsake collar or toy. I source my boxes from local flea markets so that each one is unique–just like your pet. Sizes vary, but tend to fall between 3 x 5 x 2.5" (interior 2 x 4 x 1.5" - just right for a small cat collar) to 4 x 7 x 3" (interior 3.25 x 7.25 x 1.25" - best for a small toy).
Boxes are typically finished within 3 weeks.
PRICE: $160 (includes complimentary gift wrap, rush delivery available for an extra fee upon request).
I am pleased to offer 3 Custom Collar Boxes per quarter. If you feel ready to honor your dear pet's memory in this special way, please fill out this simple application and I will get right back to you.