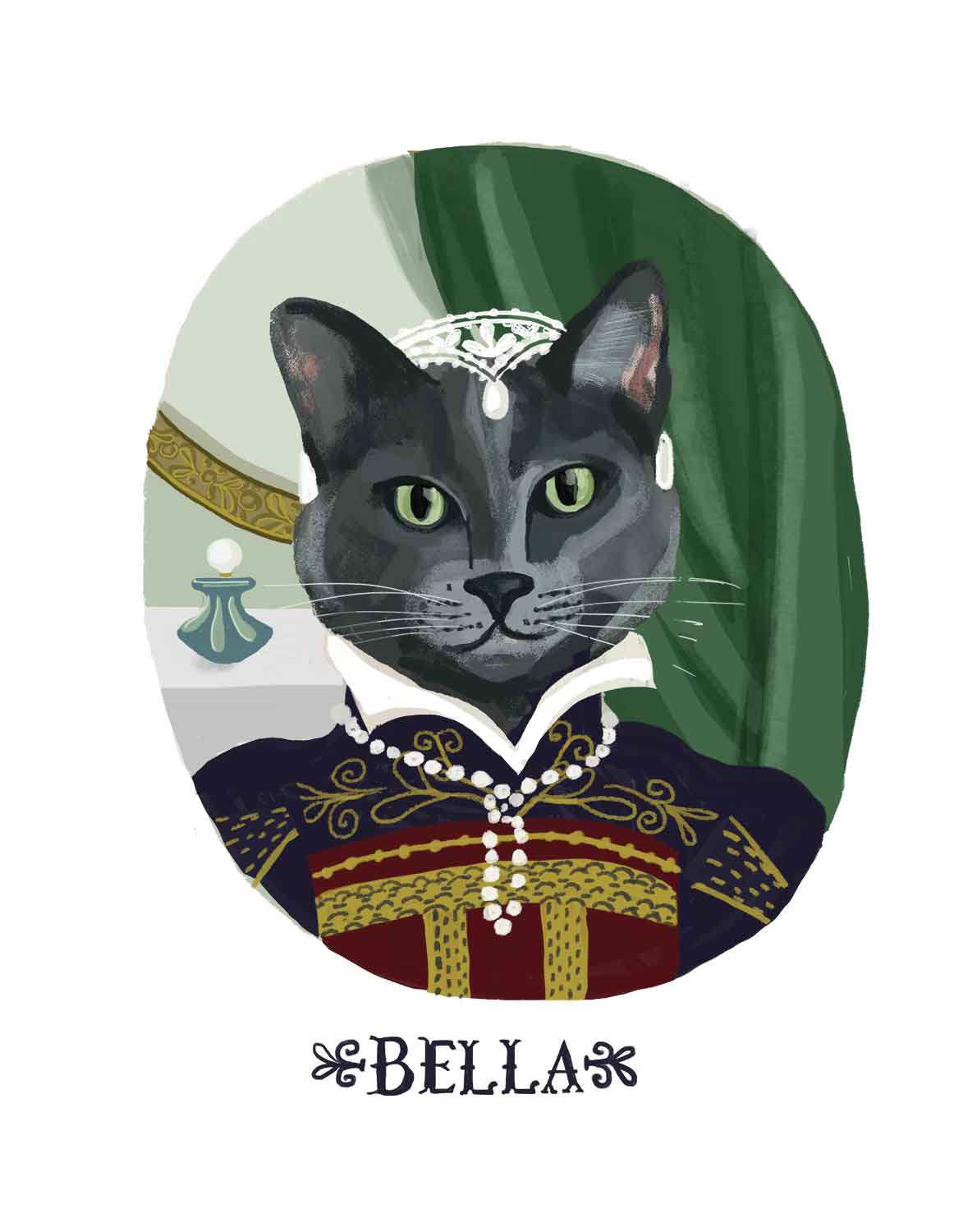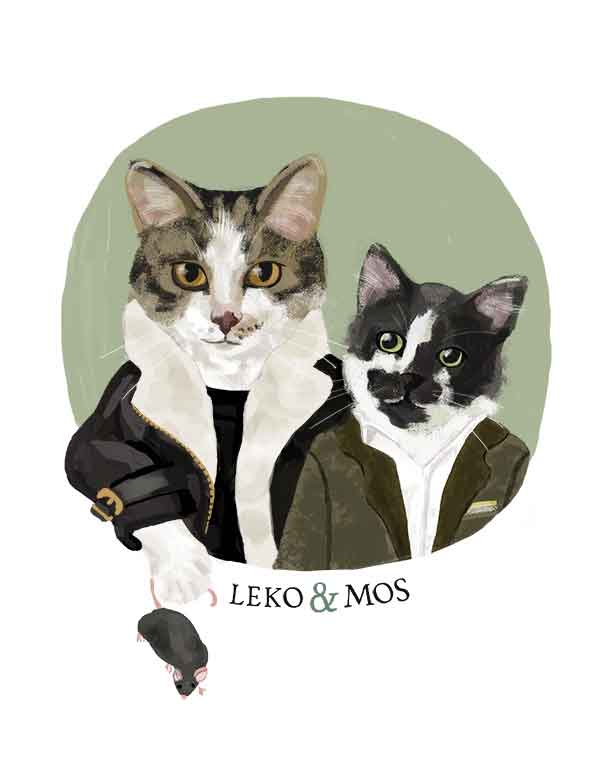 How It's Done (It's super easy and loads of fun):
Pick your package

Place your order

Answer some questions via this form

Send me a clear photo of your pet's sweet face

Prepare to be amazed!
Because I'll be in touch shortly with some ideas that truly befit your pet's personality. Once you squeal, "OMG–THAT'S PERFECT!", I will get to work digitally drawing and painting.
The final piece will be printed on heavy-weight, archival, rag paper and mailed with an oh-so-official certificate of authenticity.
Still have questions? Check out my FAQ page, or shoot me an email!
Custom Cat Portraits
Our cats don't judge us when we spend the day in yoga pants, but that doesn't mean they would be caught dead in them if given a choice! Or, maybe they would? Let's find out what your fur baby would wear if he or she had thumbs. Commission a one-of-a-kind portrait!
Options:
A. Mix & Match $65
Pick a pre-designed piece and pair it with a cat from my library of ready-to-go designs.
B. Custom Tailored $165 (+$60/additional face)
Pick a pre-designed piece and have it customized with your pet's face and hand lettered name.
C. Fur Baby Fab $415 (+$100/additional face)
Let your fur baby fully express his or her true self in an 11x14 portrait, complete with full dress and custom background.
D. Fur Baby VIP (for the Very Important Pet, of course) $595 (+$100/additional face)
The full works, including a high resolution jpeg of your illustration. Boost your pet's celebrity cred by using it to adorn apparel, mugs, pillows, and whatever else your heart desires!
a la carte:
Additional prints: $25
Matching Note Cards (per pack of 8): $32
Framing: offered through Framebridge
Still have questions? Check out my FAQ page, or shoot me an email!